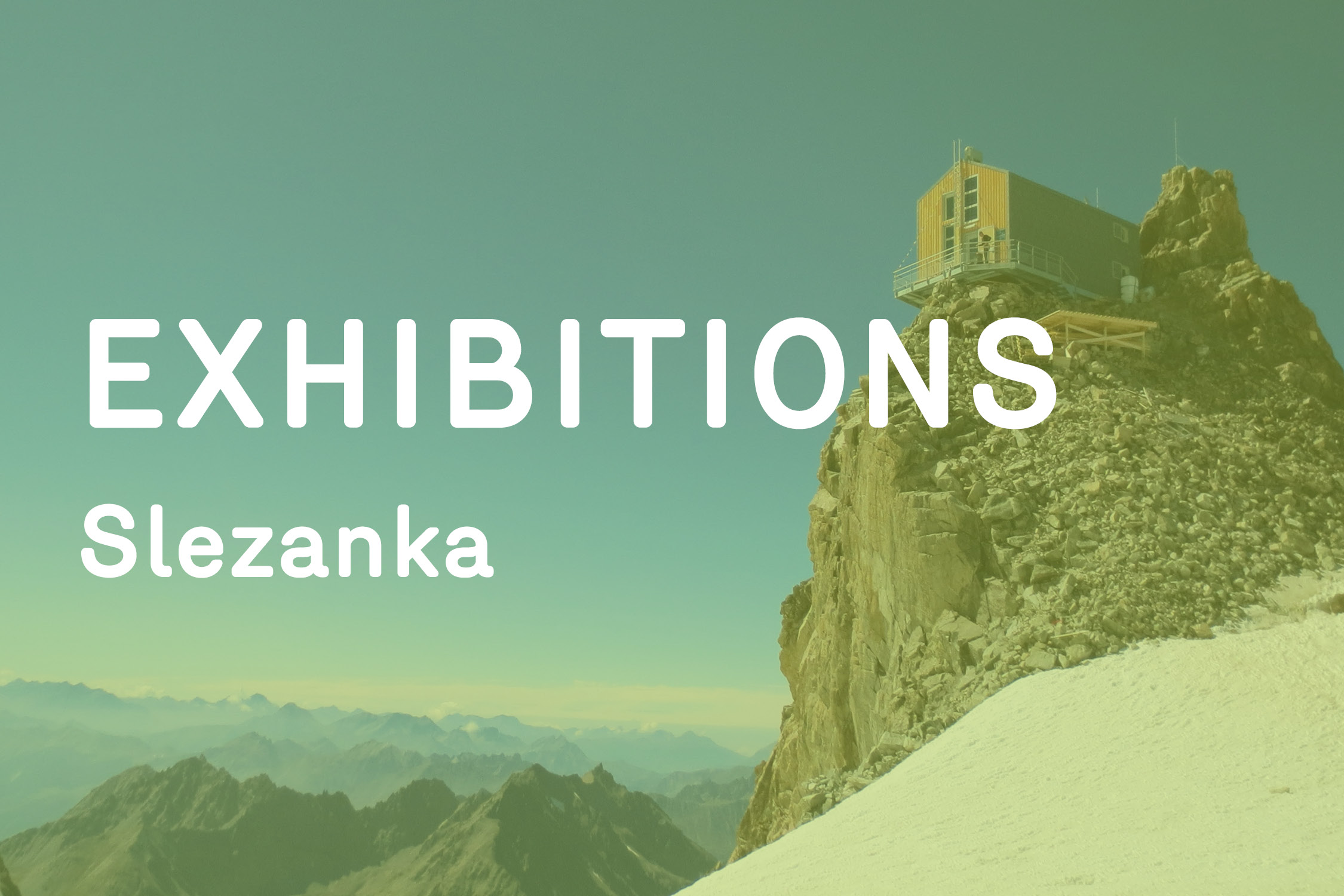 28/5 — 30/6   exhibitions
27/5   17:00  opening
---
BETELNÁ BRNĚNSKÁ JÍZDA
Presentation of works of the Studio of Garden and Landscape Architecture ("Ateliér zahradní a krajinářské architektury") from Brno – Zdenek Sendler and Václav Babka.
---
CONSTRUCTIVE ALPS 2015
BUILD IN SWISS MOUNTAINS
Contemporary architecture as a partner mountain landscape. It is possible to apply the basic principles used in the Swiss Confederation in the Czech Republic as well?
---
SWISS TOUCH IN LANDSCAPE ARCHITECTURE
The touring exhibition features the work of Swiss landscape architects from the early 20th century to the present.
---
EUNIC LANDSCAPE ARCHITECTURE
The exhibition presents 36 projects implemented in 18 European countries, examples of new approaches, perceptions and use of man-transformed environments – all for new, mostly recreational functions and sports activities for meetings, culture and education.
---
URBI ET ORBI
Ostrava School of Architecture and their guests for the Opava city
Academic view of Opava – the works of two of Opava workshops and follow-up semester and diploma students of the Ostrava School of Architecture and the Department of Garden and Landscape Architecture of the Faculty of Horticulture of the Mendel University in Brno.
---
Photos from the Opening  27/5/2016.
---
Back